Downlaod BIMP for GIMP 2.10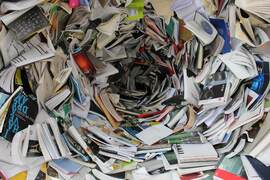 BIMP offers features to manipulate an existing image...

- like watermark
- colour correction
- resize
- rotate
- flip
- format conversion
- crop

BIMP case with GIMP which is an excellent batch processor...

- for images and files that allows you to perform a whole host of functions with batch image processing in mind
- need to manage a large number of photos and rename them all or at least change their location, then you'll certainly find some use for this program. One of the advantages is it allows batch processing of thumbnail resizing, which allows you to specify a particular width or height or define fixed image dimensions. You can then superimpose text onto these thumbnails or photos (useful to stop copyright infringements)
- need your photos in a variety of formats, then you can also batch convert pictures to GIF, JPG, PNG, BMP, MIFF, TIFF, PCX or TGA. Best of all, you're not restricted to one format at a time. You can select a whole bunch and then specify what format you want certain ones to change into



BIMP is 100% free for download of GIMP 2.10 Download and install BIMP free with the Photoshop GIMP Extensions Installer.
Quick installation
You can install BIMP via PGEI Pro like "Amazing Circles" in the video:
Downloads:
222135
🔒 Secure Transfer
Users also install ...
📁 Installation
How to install BIMP? It is possible to install the extension with the Photoshop GIMP Extensions Installer for free. PGEI downloads and install the extension at once. The Photoshop GIMP Extensions Installer installs this extension quickly and easily for you.
1. Download the "Photoshop GIMP Extensions Installer"
2. Choose a version of your suite and select the plugin
3. Click on "Install BIMP"
4. Restart GIMP 2.10
📕 Support
The Photoshop GIMP Extensions Installer installs quickly + easily GIMP and Photoshop brushes, plugins, scripts, patterns, tools and standalones for free. PGEI Pro – 1-Click solution for installing GIMP + Photoshop Plugins The free Java-tool selects, downloads and installs automatically, quickly and easy-going the extensions.
What it offers to You:
We are offering all our brushes, plugins, scripts and patterns for Photoshop and GIMP here on our web page. Everybody can inform about all PS/GIMP brushes, scripts and plugins and can download them.
If you have questions for the installation of the extensions, you can ask us on our support for free. The installation process is explained in another way.
Latest extensions
Typ: MultimediaApplication, Version: 1.0, Interaction: 14302, Size: 103232, Offer: Extension Free: 0 EUR, OS: Windows, Max, Linux