Downlaod virtualPhotographer for Photoshop CC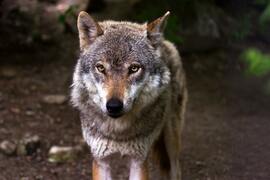 virtualPhotographer lets you instantly apply high quality, professional photographic styles to your digital images…with just one click.

Adjust film grain, color, B/W, soft focus, high contrast and many other effects to achieve the same professional-looking images that used to take hours of photo editing. Get great results in seconds.


- with new one-click effects – including Polarize, Infrared, Cross Process, and Gradient
- large, resizeable preview window
- batch mode
- save your own favorite filters in the effects folders
- handles larger images
- tabbed controls
- easier effect navigation
Split-screen preview




virtualPhotographer is 100% free for download of Photoshop CC Download and install virtualPhotographer free with the Photoshop GIMP Extensions Installer.
Quick installation
You can install virtualPhotographer via PGEI Pro like "Amazing Circles" in the video:
Downloads:
179223
🔒 Secure Transfer
Users also install ...
📁 Installation
How to install virtualPhotographer? It is possible to install the extension with the Photoshop GIMP Extensions Installer for free. PGEI downloads and install the extension at once. The Photoshop GIMP Extensions Installer installs this extension quickly and easily for you.
1. Download the "Photoshop GIMP Extensions Installer"
2. Choose a version of your suite and select the plugin
3. Click on "Install virtualPhotographer"
4. Restart Photoshop CC
📕 Support
The Photoshop GIMP Extensions Installer installs quickly + easily GIMP and Photoshop brushes, plugins, scripts, patterns, tools and standalones for free. PGEI Pro – 1-Click solution for installing GIMP + Photoshop Plugins The free Java-tool selects, downloads and installs automatically, quickly and easy-going the extensions.
What it offers to You:
We are offering all our brushes, plugins, scripts and patterns for Photoshop and GIMP here on our web page. Everybody can inform about all PS/GIMP brushes, scripts and plugins and can download them.
If you have questions for the installation of the extensions, you can ask us on our support for free. The installation process is explained in another way.
Latest extensions
Typ: MultimediaApplication, Version: 1.0, Interaction: 14302, Size: 103232, Offer: Extension Free: 0 EUR, OS: Windows, Max, Linux